News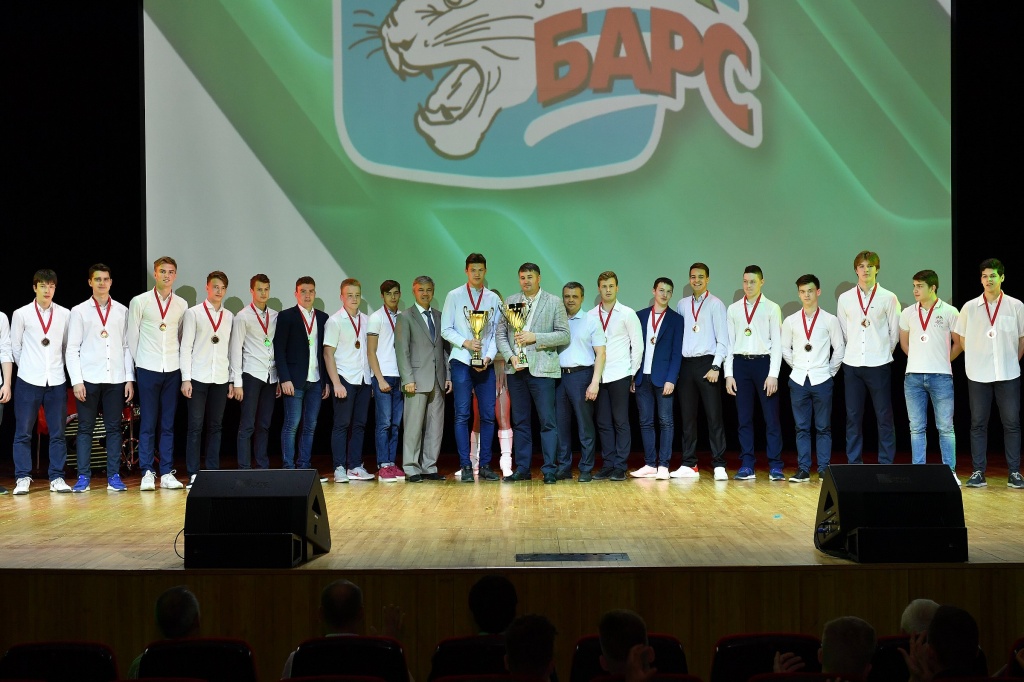 The official season closing ceremony for trainees of Ak Bars Sports School for Children and Youth was held in the end of May. Teams of four different age groups were the winners of the Volga Region Championship and teams of Junior Hockey League and of 2003 year of birth won bronze medals of the Russian Championship. In interview with BUSINESS Online Robert Gainullin, Principal of AK Bars school reviewed the results of the past season.
– Robert Maratovich, what do you think about the past season with regard to Ak Bars school?
– This year we have a positive dynamics in comparison to the previous one: four age groups took the first places in the Volga Region Championship, the team of Junior Hockey League became the second in the Volga Region and the third – in the Final of Russia. I believe that we move in a right direction.
Training principles that were developed together with the Hockey Academy are observed. We cancelled tournament tasks for our smallest students. These are the teams who can not play the matches during the whole Russian Championship. The boys' organisms are not strong enough. We do not want our coaches to show the results at the expense of their children's health.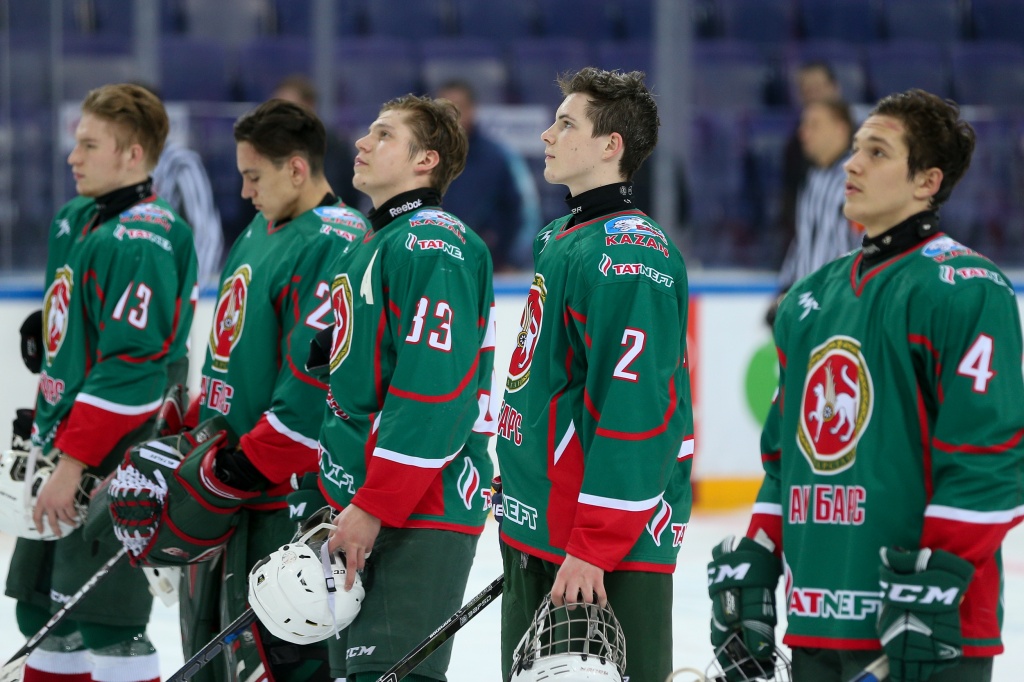 – Are there any other advantages of not demanding the results from the instructors of the small-age groups?
– Striving to win in course of training the coach starts to shift from one element to another without fixing the result. The whole training comes to achievement of the immediate result. That is unacceptable for us. The child at first should learn all the exercises and elements, this is the only way he can develop smoothly.
– How did you come to this?
– At first it was Academy's idea. I graduated from the hockey school and our junior team frequently took the winning places. However, there were very few our graduates among the first team. I have been always concerned about that. Small-age teams can win many cups, however, this is not the issue. Our main task is to train and bring up high-qualified players for professional teams. This can be achieved only in case of observation of stage-by-stage training principles.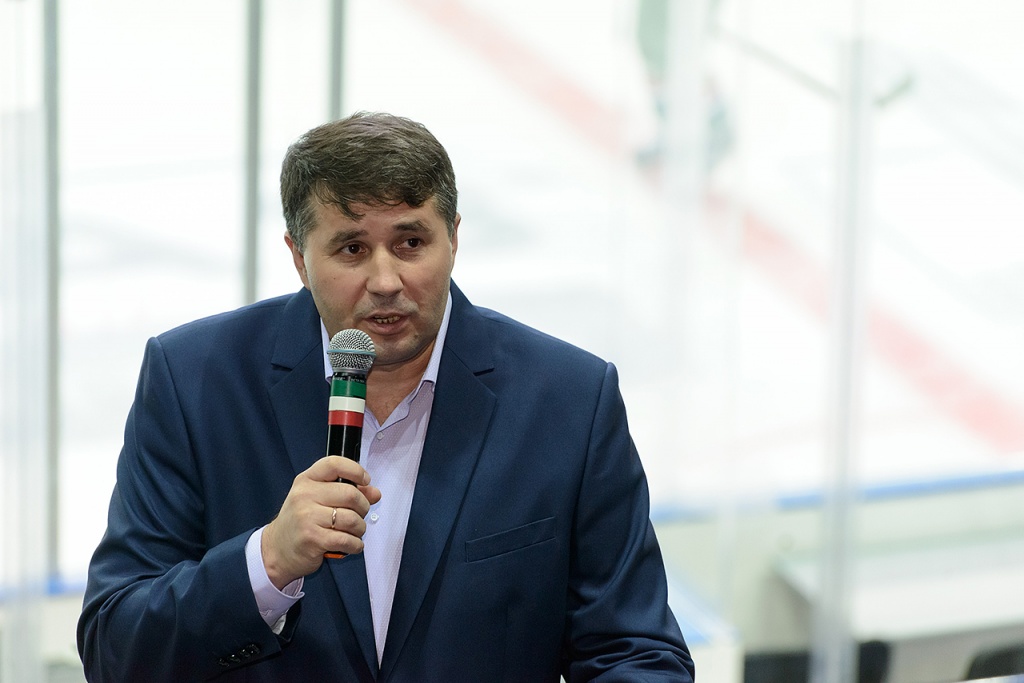 – Parents often worry if their children do not win anything.
– Parents should understand that in hockey, just like at a general education school, one can not transfer from the first form to the third. Every child develops in his own manner: some already try to learn specific exercises, develop techniques, some are just not ready. Earlier when school asked for result, two lines played always, the other lines were sitting on the bench. As a result, some boys gained game experience and developed, the other-not. This is not right. Therefore, we faced with a problem of insufficient qualification of the third and the fourth lines.
– What year is special for you with regard to the past season?
– I think 2005. This was a difficult age group – coaches were continuously changing, there were problems within the team.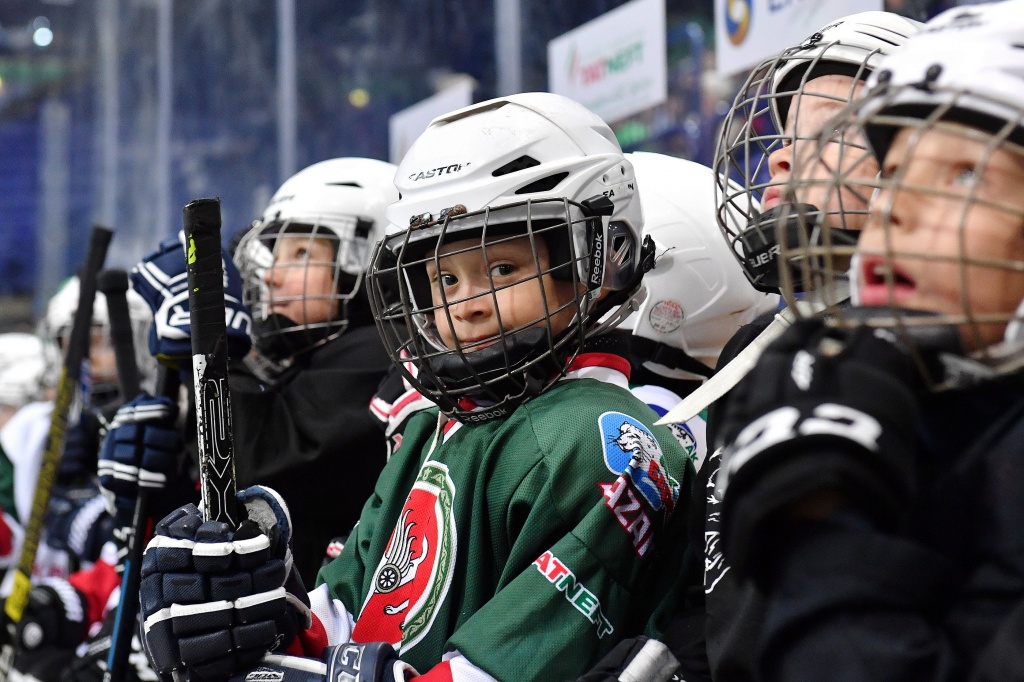 – What was the reason of it?
– I can't say, because I didn't work at school at that time. Having become a manager, I clearly understood that 2005 group was the most low-performing.
Two years ago we started a serious work with this team: we created all the conditions for boys, took them to the best training camps during the summer. Now we begin to receive the results of that work. Children started to reveal their skills. Of course, we had to take foreign players, we took four boys from Chelyabinsk. They promoted competition within the team, other boys started to follow them and develop. In the past season 2005-year team took the first place in the Volga Region Championship and from the next season they shall be a part of the federal district league.
– Does the school have any internal limit for foreign players? You told about four players in 2005-year team, that is the whole line.
– We do not regard as foreigners the players from the Republic. Our 2005-year team includes players from Chelny, Vysokaya Gora and other cities of Tatarstan.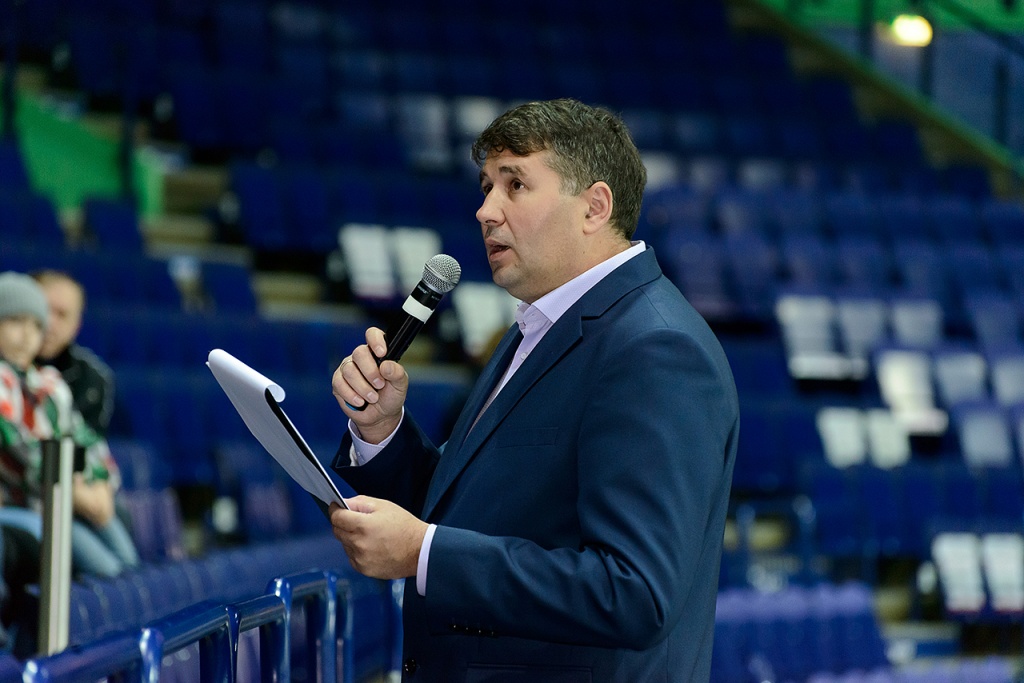 – There is a sense. And what can you say about players from other regions?
– We have more such players. My position is that there should not be more than five foreign players in any age group. We can buy stars of Svechnikov brothers' level for JHL teams. Of course, there are few of them, but we can and should find them.
– Why this particular figure of five?
– Earlier number of foreign players was not limited, and our teams had somewhat of a half of such players. The figure five is optimal from the point of view of promotion of competitiveness within the team and contributes growth of the players.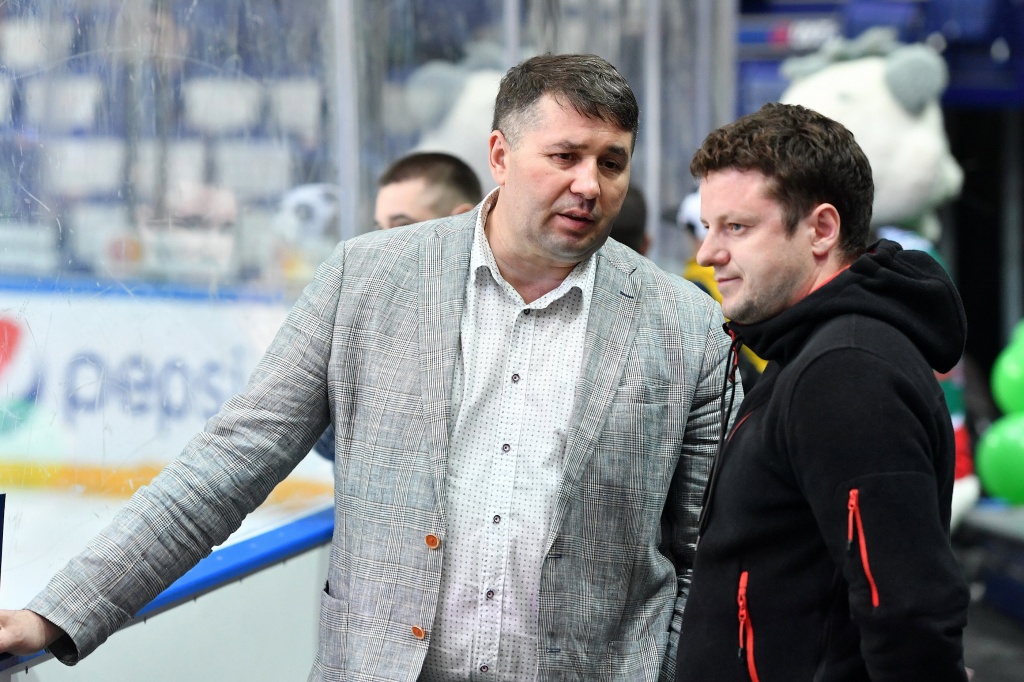 – Are there more foreigners indeed?
– It depends on age: some age groups have less foreigners, some more. However, we try to reduce this number.
– If you enroll the foreign players, does it mean that you dismiss local trainees?
– Every team that according to age requirements got to the stage of professional training has up to 30 children. Specialized form includes 27-28 children: three goalkeepers, five lines. This number of boys is optimal. it is impossible to enroll more: for this age if the number of students is more, the instructor's work efficiency is less.
– How do you think, when the instructor can understand that the child does not prone to hockey and it would be better to change the kind of sport?
– We can evaluate the children in accordance with their physical properties – flexibility, speediness, strength and rapidity. However, the most important in competitive sport is a game thinking. This is what we assess first of all. I assure you that four years are enough for the coach to see how this thinking is developed. To the age of nine-ten.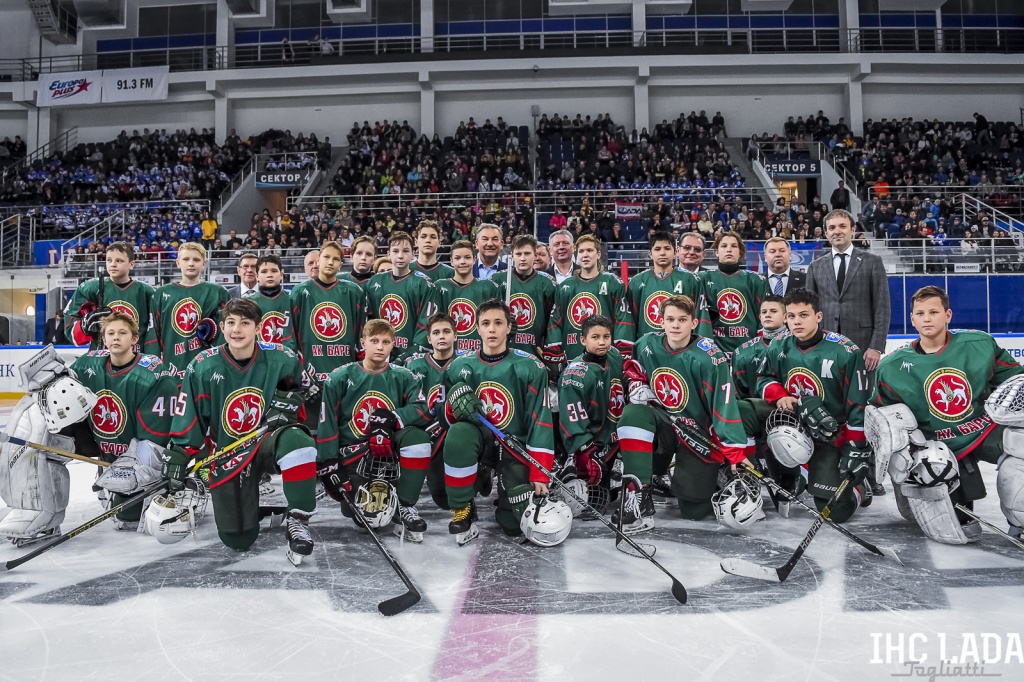 – Can the parents feel comfortable when their child takes up hockey?
– I often see when parents regard their child as a kind of project. I am a father and understand that for parents their children are the best and the most talented. Unfortunately, not everyone is able to soberly assess the level of their child development. If the boy can not learn how to play hockey for a long period of time, it would be better to choose another kind of sport. If you don't do timely, you can miss the right moment.
The most difficult part here is when the coach advises the parents to try another kind of sport. Most often parents take it hard and do not want to listen. I hope someday parents will take such situations easier.
By the way, here is the example, (I won't tell the age): one parent came to coach and expressed his gratitude for working with his child. According to the parent, he had noted lack of progress two years ago. They understood that hockey was not their kind of sport. Therefore, no one wants to hurt the child, vice versa, it is made for his future.
– This year Ak Bars-JHL became the third in the Final of Russia. How many players from this team shall go to Irbis youth club?
– As far as I know seven players of 2002 received contracts with Irbis. Few more players shall have tryout contracts. This is a good figure for us. Youth team coaches shall follow the players who were born in 2003. It will be great, if coaches of Ak Bars system professional teams seek for new players among our school trainees. As for our level, in all age groups we have player of the Russian Team. Continuity should develop every year: we together with the Academy have a task to make our professional teams be comprised of our students for 70% by 2023.
– Is that possible?
– It is possible to implement with IHL and SHL teams. As for the main team, it majorly depends on position of the head coach. If our system has one direction, our boys will get there too. The most important thing for us is to give them a chance.
– This year Ak Bars did not win any final in Russia. Did you expect that or are you not satisfied with such a result?
– Of course, we are disappointed with the result of the team of 2003 year of birth. But I should admit that our team suffered from unfavourable terms in New Siberia Region. The boys had to get up at five in the morning to be in time for skateround, and matches started at eight in the morning. Jet lag also played its role. As for 2004, they went to the final of Russia for the first time. This was a good experience for boys.
– Some people think that the Volga Region has a lower level than Ural or Moscow. Due to this our teams look weaker at final stages of the Russian Championship.
– This is more about the competition level between the teams in different regions. Good player develops in favourable environment in terms of competition. I think it is necessary to raise the level of the Volga Region, and at that children playing with each other will develop dynamically. In general, we show good results in Russia, however, there is definitely a room for improvement.
Ruslan Vasilev, BUSINESS Online